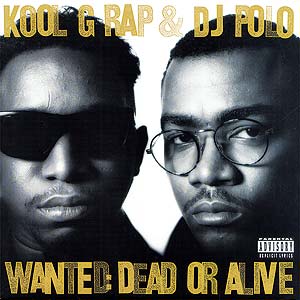 Erase Racism - Kool G Rap & DJ Polo feat. Big Daddy Kane and Biz Markie - 1990

Stumbled upon this smooth, paradoxical track the other day while listening to unlikely collaborations lost in the annals of hip hop history. I can't quite put my finger on it; I'm not sure if it's an earnest appeal to end racism or a joke track mocking politically correct commandments of the time (a la Heavy D's Don't Curse). I'm fairly certain the track is earnest, with Biz's trademark off-key chorus and intros serving to highlight the redundant imbecility of racism, advising merely for those continuing to indulge themselves to "Stop that".

What's strangest to me are the other unlikely participants. Kool G Rap is an early inspiration for hardcore rap - with lyrics that tend to evoke images of Grand Theft Auto-esque fantasies rather than visions of Arrested Development or Kumbaya circles. It's downright strange to hear the same guy who later fantasized about "spittin' right in his ginny face!" preach racial harmony.

The same can be said, albeit to a lesser degree, about Big Daddy Kane, who I associate much more with getting his groove on than I do with preaching acceptance or tolerance.

Nonetheless, Biz Markie, Kool G Rap and Big Daddy Kane combine for a solid jam -- and I have no complaints.