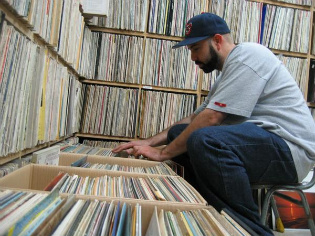 Cut Chemist and DJ Numark Live - 1997


Just rediscovered this classic jam. I entreat you to play it in your headphones for 40 minutes while you're at work, if your workplace allows such liberties. Starts off slowly, and there's a lot of standards here... (e.g. the periodic table of elements) but seriously, Main Source's Snake Eyes, De La Soul, Jeru's verse on "I'm the man", Rock Creek Park, I Know You Got Soul, Slick Rick, J5, the Knight Rider theme, Tribe... there's just too many quality references here to count. Picture 1997 and enjoy.

Protip: Heats up at the 12 minute mark.