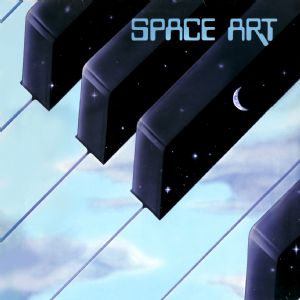 Onyx - Space Art - 1976
Never Win - Fischerspooner - 2005

Space Art's Onyx could have been the soundtrack to a galactic Phantom of the Opera; the story of a tormented, brooding and vengeful super villain with a flair for the dramatic. With slow, pseudo-psychedelic drums reminiscent of Pink Floyd, it is the rock opera that (thankfully?) never was. Only French experimentalists with some serious Jean Michel Jarre cred could have come up with this.

Speaking of Pink Floyd, there's something about Fischerspooner's "Never Win" that really reminds me of Pink Floyd's The Wall. Why is it that contemporary and primarily instrumental electronic bands feel the need to add indie rock vocals as their careers, discographies, and wallets extend? Let me devise my own story, dammit, brooding super villains and all.